PC KEYPADS,BESTROW TRANSFER PRINTING BONDING, SHADOWLESS ADHESIVE T3050B
Product Description
Elite-T3050B is one-component, UV light curing, acrylate adhesive, which is designed to 转印披覆bestrow transfer printing of PC keypads. It has good properties of high-strength bonding capacity, high hardness, easy mold discharging capacity and excellent weather resistance.
Properties:
Excellent adhesion to PC;
After curing, the product has high transparency without whitening and atomization.
Cure rapidly;
Cured film is very hard;
T3050B is medium viscosity adhesive which is applied to silkscreen.
The product has good properties of excellent good weather resistance and easy mold discharging capacity .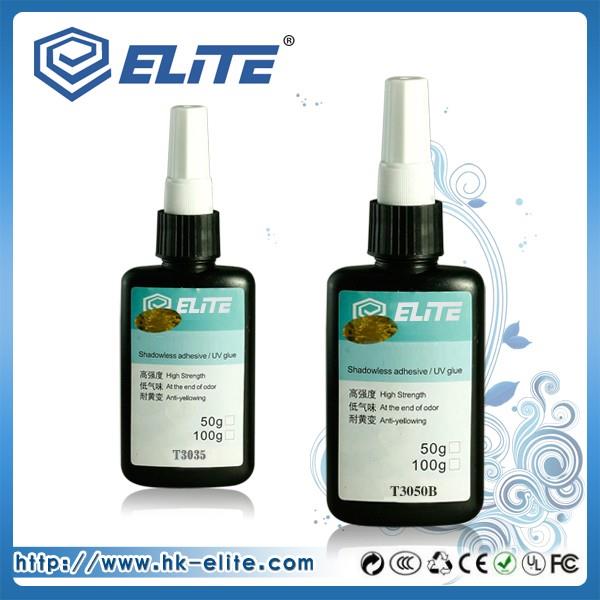 Model:T3050B
Bonded material:bestrow transfer printing of PC
Viscosity(CPS):3700-4700cps
Tensile strength(n/mm2):
Primary fixation time(s):>5s
Temperature range(℃):-40~120
Appearance:Colorless transparency
Shore hardness(D):75D
Application:Applied to the PC keypads bestrow transfer printing
Product Data:
Adhesive property
Appearance: Colorless, transparent fluid
Viscosity [mPa.s]:3700-4700(measured by rotating viscometer at 25℃)
The physical and chemical properties:
The following figure was measured after curing, with electrodeless mercury lamp accumulating energy 1200mj/cm2 as light source .
Pencil hardness: HB-H
Shore hardness(D): 75
The product was applied to the keypads of phones: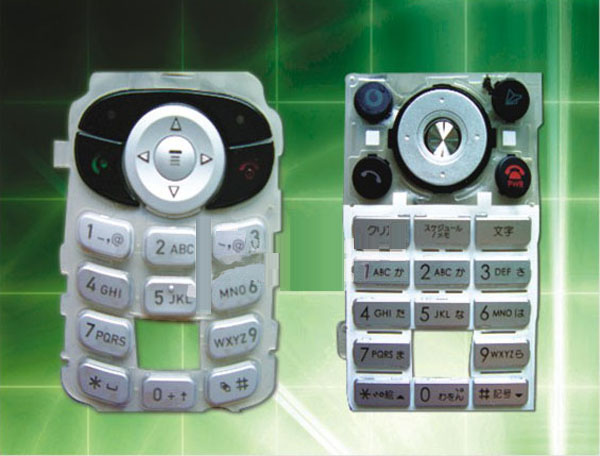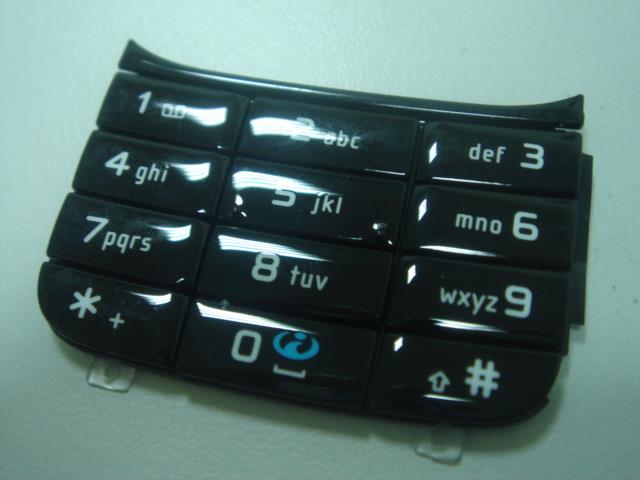 Interested in Using Our Products?