THE SOLUTION GLUE OF UV GLUE
Elite solution glue are low toxic and anti-corrosive, which is widely use to the surface of substrates and solve the cured colloid polymer quickly. The product is inflammable, please store carefully.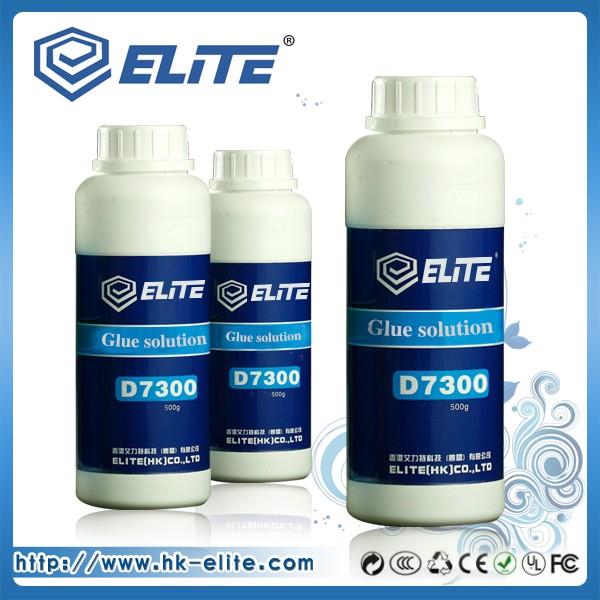 Model:D7300
Bonded material:The solution glue of UV adhesive
Viscosity(CPS):30-50cps
Tensile strength(n/mm2):
Primary fixation time(s):
Temperature range(℃):
Appearance:Transparency
Shore hardness(D):
Application:Dedicated to clean acrylic UV adhesive without residues.
Applied to clean the uncured UV glue.
Firstly, clean the surface. Then, use solution glue to cover other glue completely. The amount of time depends on the sizes of area and thickness. After its softening, strip the glue by tools.
If it is very thick, you can repeatoverand again.
Interested in Using Our Products?