PLASTIC-RUBBER BONDING, QUICK DRYING GLUE E1402
Product Description
Elite-E1402 is medium-high viscosity, impact resistance, anti-stripping,heat resistance, rubber toughening cyanoacrylate adhesive. It is widely used to high-strength bond plastics, rubbers and metals. E1402 has the properties of impact resistance, anti-stripping and heat-resistance.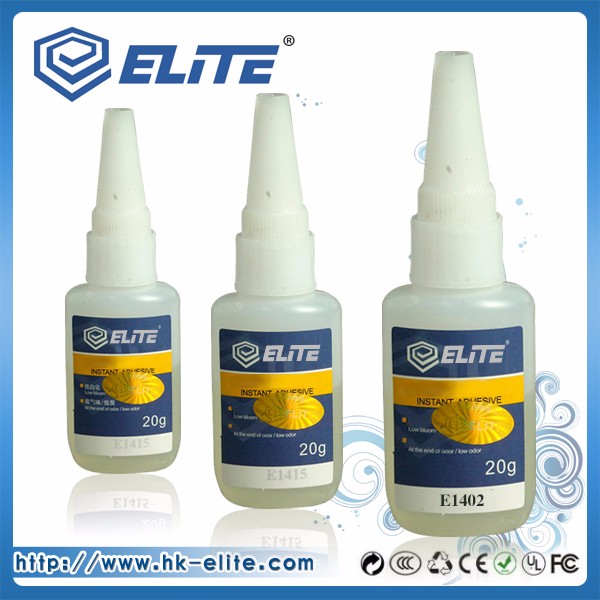 Model:E1402
Bonded material:metal + Rubber + Plastic
Viscosity(CPS):2400
Tensile strength(n/mm2):>=21
Primary fixation time(s):<60S
Temperature range(℃):-50~120
Appearance:Transparency
Shore hardness(D):
Application:Applied to high-strength bond metal, rubber and plastic.
Product Data:
Physical property:
Monomer:
Fluid
Appearance:
Transparent colorless fluid
Viscosity at 20°C(cPs):
(20 oC 的 cPs) 2400cps
Density(g/cc):
(g/cc) 1.06
Flash point (℃):
(oC) 85 oC
Shelf Life at 5°C (Month):
12

The product was applied to plastic:
Interested in Using Our Products?